MindNerves is so grateful to have them partner us with their journey.
IT Development Services
We provide end-to-end IT services to support technology innovation across the industries.
Managing IT infrastructure​
Development computer system​
In-depth expertise​
Personalized Services According To Your Needs
Our IT Company specializes in Cloud, DevOps, and Security. We intervene at the heart of the technological transformation of our customers, from design to production security.
MindNerves Technology is a leading provider of cloud solutions. Our mission is to bring the best information technology experience by creating simple and convenient solutions for businesses and people. 
MindNerves Technology specializes in providing a new generation of IT services and offers its customers cloud solutions for business with full technical support from project start to launch. A wide range of popular cloud computing models is at your service, which will become an element of the transformation of your enterprise and will help you effectively solve the problems of optimizing business processes. We provide our customers with our experience and expertise to support them in the search for the most innovative and best-in-class solutions.
The MindNerves Technology company has extensive experience in IT technologies and guarantees the high quality of the services provided. We will help you choose the most efficient cloud infrastructure and implement it into your enterprise by integrating all available data and applications. Each client is provided with complete project support, including:
consulting
developing a strategy that meets the needs of your company
customization for specific tasks
Optimization and improvement of systems and applications
Cloud technology management
ERP Offered By MindNerves
MindNerves essential ERP is above all a synonym for performance, cost, and resource optimization. This software ensures functional coverage in the majority of management areas and organizations as well as the implementation of processes, to meet all your needs. The ERP solution also allows:
The construction of independent or integrated modular computer applications around the same database.

The use of a workflow engine allows the automation of management process tasks and their achievements through the different modules of the system.
Our Agile Process
Adoption of Agile project development methodology allows us to achieve much more effective results.
Research

Plan

Design & Develop

Test & Measure

Launch & Optimize
Requirement
Track requirements as user stories
Engage customer right from the beginning
Late changing requirements are welcome
Planning
Use best tools and processes for planning
Perform estimation
Adopt agile approach and plan sprints
Prioritize requirements from backlog
Ready to develop
Create stunning design
Solve and discuss problems
Identify roadblocks
Communicate status
Develop and implement
Law of Destruction
Think and test destructively
Gather feedback to design and develop better
Deliver & Demonstrate
Deliver valuable software early and continuously
Deliver working software frequently every few weeks rather than in months
Retrospect and move to next set of requirements
Starts cycle again
Meet The Team
Get to know the hardworking minds behind the successful brand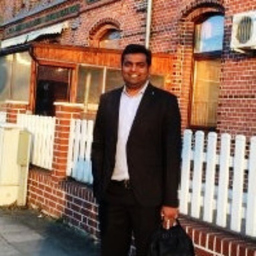 Rohit Gupta
Sales - Client Engagement
Incredible skills to understand and help clients in turning their raw business idea into a virtual reality is simply remarkable
Send a message to us
Your presence and your interest are most appreciable. Drop us a few words
Testimonials
What our clients say about us
MindNerves is a high-quality and professional software development shop. Our company was extremely pleased with their work. They are a leading custom solution provider for ERP and WCM Software. The constant flow of communication-enabled my team to meet our pre-defined deliverables, which kept the project on track. I give these guys five stars and would recommend them to anyone. Software development at acme.
Niamah Hower
Sales Director
We needed a cost-effective technology services company to support our growing customization need for our bespoke business application. The team went to great efforts to understand our business needs. Their prompt response to critical issues day or night has been invaluable. We now utilize them not only locally, but we depend on their help to support our offices on 3 continents. Their proactive approach has been a tremendous asset. Great development company
Alivin Corondo
Project Manager
They proactively manage our business applications and consistently provide excellent service and recommendations. This has provided us with a level of comfort to focus on our core business while they focus on the information systems needed to support our operations. Best web software vendor to work with
Finley Walkeror
Application Owner